IP PBX Phone Systems
Managed PBX System Solutions
XllenTech Solutions provides IP PBX Phone System solutions in Calgary and across North America. In short, we provide services to install and support your business IP PBX Phone system. Moreover, you can choose between Local PBX Server or Hosted/Cloud PBX Server. Without a doubt, we can guide you to make the right decision. Undeniably, by utilizing, SIP Trunk and IP PBX Phone System, you can save huge on your phone bill. Also, you can add more features to your business PBX Phone system. Contact us for more information.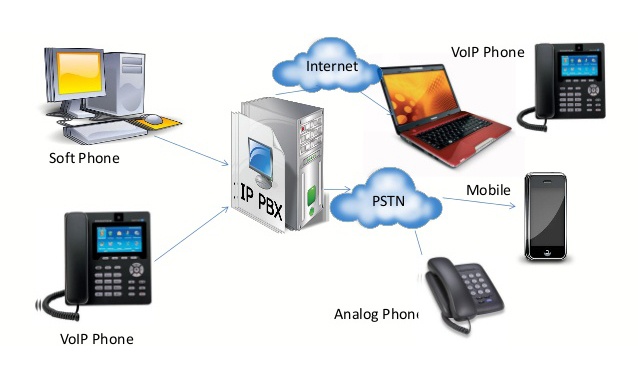 We provide following services with competitive rates:
Installation & Configuration of PBX system
Best practice PBX design and deployment planning
PBX Hardware (PBX server / IP phone) recommendations and purchasing
PBX User and/or Admin training
Troubleshooting PBX issues
SIP Trunks purchase and setup
Call Flow Control design and implementation
Extension setup and maintenance
Professional greeting recording
WE ARE AUTHORIZED 3CX RESELLER
3CX: Your PBX, Your Way: On-premise or in the cloud
3CX is an open standards IP PBX that offers complete Unified Communications, out of the box. Undoubtedly, suitable for any business size or industry, 3CX can accommodate to your every need; from mobility and status to advanced contact center features and more, at a fraction of the cost.
3CX: The Future of Communications Today
Surely, 3CX will satisfy your day-to-day communications needs. To list a few, from receiving calls while out of the office, to boosting agent productivity, face-to-face meetings and much more.
In brief, this video shows you some major features and benefits of 3CX and just how easy they are to use.
FreePBX is a phone system platform that is distributed free of charge to users all over the world. It is based on the open-source Asterisk PBX core and delivers all of the features you would expect to see in an Enterprise-grade PBX. For the SOHO and SMB business space, FreePBX provides an extremely cost effective, yet robust solution that can be sized to fit any budget while still providing features that make your business appear to be more together and professional.

With over 1 MILLION production systems worldwide and 20,000 new systems installed monthly, the FreePBX community continues to out-perform the industry's commercial efforts. Company called Sangoma is proud to be the sponsor of FreePBX project. Once You have a basic PBX in place you can add commercial modules to add advanced features to an already feature rich base install of FreePBX.

We have used FreePBX for our business and also design, configure, troubleshoot, and support IP PBX Phone System for our clients in calgary. Whether you need new pbx system for your business or need maintenance on an existing server, we can help you make the right decision.
For your SIP Trunk needs, we have great few options. Surely, we recomment only very reliable SIP Trunk provider. Contact us for your business needs, we can guide you to the best VoIP PBX system solution.
Besides, you can buy new SIP Trunks from available numbers for less than a dollar cost. On the positive side, you can also order Vanity SIP Trunks to match your business at an extra cost.
On the other hand, with our trusted SIP Trunk provider, you can also setup IVR and/or forward calls to your existing POTS phone line or cellphone. To point out, for the worst case scenario of internet failure, you can also setup failover to get calls forwarded to your other POTS phone line or cellphone.
For more information, call us to consult on how you can save $$$ on your professional business PBX.
XllenTech Solutions can help you run your business better.
Certified Support Techs
Moreover, we partner with leading IT brands and deliver best-of-breed solutions that give our clients a significant competitive advantage.